My Hunting Heritage.
That's dad skinning deer on the left in about 1961. The picture on the rights is from about 1966 and is of a nice buck dad took while hunting in Saskatchewan.
This is a big northern taken from Echo Lake, Manitoba in about 1961. We always looked forward to dad coming home from his fishing trips. That's me on the right.
Me and my brother with a pair of bucks in about 1970
Hunting Jack Rabbits on a cold day in 1974
My dad and brother with some geese in 1976.
And of course there is another generation after me.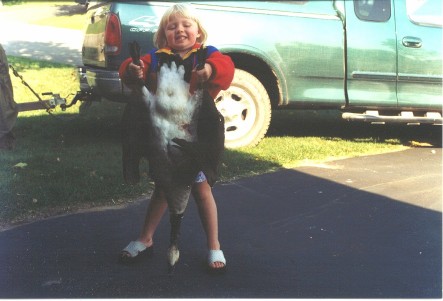 Melissa and Jenny ice fishing on Prior Lake
Taking a day trip into Pike Lake with Melissa.
(She wasn't smiling at the other end of the portage)
Melissa with some McFarlane Lake walleyes.
Brianna on her second trip to McFarlane
And Finally Erik on his first big fishing trip
BWCA Dogs Fishing Links Hunting Taxidermy