Genealogy Pages
Interest in Genealogy comes from my mom. From her I have obtained most of my information. I have taken these bits and pieces and loaded them into Family Tree Maker software which has allowed me to grow the base of information. I haven't d
one much with since my initial work in 2001 however I have kept my database updated as I receive new information. I look forward to producing some better photo albums of old photos.
So stay tuned as I update these pages. Feel free to share updates, corrections or any pictures you may have. I may not get them reflected on this web site right away but will update in my database anytime soon
Below are some letters he exchanged with Carl Main who was also in his platoon. It tells parts of his story, especially what he was able to remember from the day he was shot. I have also posted some chapters from the 102nd Infantry Division History book that chronicles the battles of the 102nd.
Families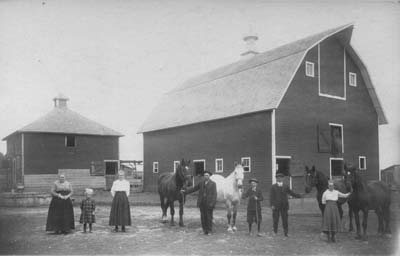 I hope you enjoy the web site. Feedback is always welcome. I can be contacted via email at
bill@hobbydog.net